Yati Phatak Welcomes you at New Website
Vedyala Retire Kara
On special occasion of World mental health day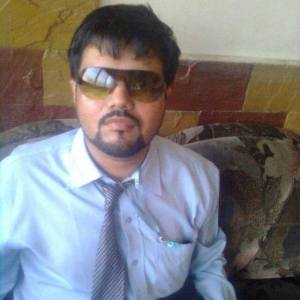 Purpose of Latest update on 03-10-2020 focusing current situation with direction in following Video & Audio.
Diva Swapna Song
Diva Swapna Concept
Concept
Rajeshahi Geet
Student Counselor Interview by Dr. Yati
Work on Our previous recent Website REBT Aggressive
ADDITION OF NEW IDEAS WITH SINCERE RESPECT TO THOSE WHO ARE PRACTICING REBT CURRENTLY, REBT HAS ITS OWN IDENTITY AND DEEFINITELY IMPORTANCE AS FAR AS RELIEF IN DISTREESS SITUATIONS BUT AS TIME CHANGES SOME ADDITIONS AND MINOR MODIFICATIONS ARE NECESSARY. I THANK MY TEACHERS AND SPECIAL THANKS TO MY FRIEND MR. KETAN CHITNIS WHO PROVIDED ME NECESSARY LITERATURE AND CD ON REBT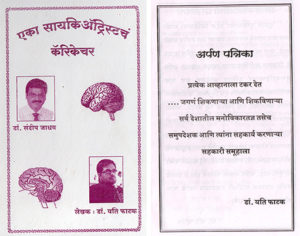 PLEASE LISTEN AUDIO CLIPS WHICH ARE IN SEQUENCE WITH SONG AND VIDEO
Vivek Nishtha Manas Upchar Padhati
Shabnachi Talawar Ghevuni
Latest Addition
Need of Communication and expression about own thoughts and feelings is necessary as psychological problems may increase due to Lack of communication. Everybody may not have Communication skills BUT still they should avoid phobia for communication especially in front of trustworthy persons like parents friends.
Bharakatanarya Manamanachi Latest song composed by Dr. Yati Phatak on GROWING NEED of communication in society to avoid psychological problems.
Latest Social Non-profit Project Aadhar in Pandemic
Introduction
Mr. Tushar Raje : Editor of Daily Janmat
Dr. Sandeep Jadhav : Leading Psychiatrist
Dr. Yati Phatak : M. B. B. S. , Master of Surgery (Mumbai), Writer of book.
Contact : yatiphatak@gmail.com, yatiphatak@yahoo.co.in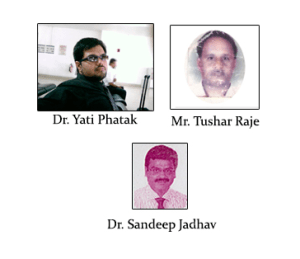 Thanks
Dr. Sandeep Jadhav, Mr. Tushar Raje, Mr. Hable & his team of Shrddha Prakashan, Dombivali. Mr. Tejas Raje, Sandesh & entire Janmat parivar. Mr. Avait Jadhav, Mr. Vaibhav (Mohini Printing).
Latest Update on 3rd October 2020
Purpose of Latest Update
Lyrics – Dr. Yati Phatak
Music and Singer – Rajiv
REBT part 2 to be published soon